Preventing pests from damaging your business & your profits
Tony Baker has over 15 years of experience in the food industry working primarily in point of sale and production, helping businesses meet the requirements of the Food Safety Act. His knowledge and experience makes him a leading expert in food industry pest control, and has helped hundreds of food-related businesses from large industrial plants through to small take-aways with their pest control issues.
His practical knowledge will help you to easily maintain effective standards, minimise cost and maximise profit.

Whatever type of food business you run, from Food Manufacturing, Bakeries, Restaurants, Food Importers, Warehousing or a Takeaway food outlet.  ALPHAKILL Environmental Services Pest Control contracts can provide peace of mind with planned routine visits and emergency call-outs all tailored to the needs of your business.
Whatever type of business you are, whatever service you require, ALPHAKILL Environmental Services offer:
Regular Routine Inspections
Based on 6, 8,10 or 12 scheduled visits per year.
"Premier Reporting"
A full and comprehensive reporting system which includes: Service treatment reports, CoSHH Assessments, Bait location maps and all relevant paperwork needed to comply with current best practices.
Full compliance with all recognised standards for pest control in the food industry including BRC, AIB, M&S, Tesco`s and Whitbread ensuring you meet the requirements of your external Clients.
Independent external auditors, making sure that the pest prevention programmes meet the needs of the client.
Plastic Bait Stations and monitoring traps as standard – All supplied within the cost of service. Secure metal Rat bait Stations charged at cost.
Electronic Fly Killers – Servicing of EFK units and replacing U.V. tubes annually as part of a service contract agreement, or as a stand alone Service
Free Call-outs – For all pests covered by the service contract agreement
If you are looking for a pest control company that takes care of your long term pest management requirements with a tailored pest management contract please contact our main office on 01483 235337.
The Food Safety Act emphasises 'due diligence' under HACCP risk assessment – this is where you have shown all possible reasonable precautions has been taken. Your Environmental Health Officers (EHO`s) will be far more content knowing that you are being proactive by investing in a pest prevention contract for your business.
Peace of Mind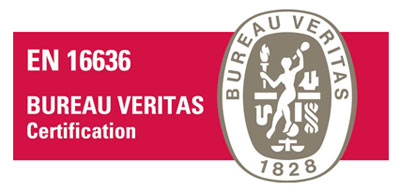 Alphakill are have CEPA Certification, are Bureau Veritas Certified and are members of the British Pest Control Association, giving you the reassurance that you are dealing with a reputable company.
Food Hygiene Rating
Regardless of the size of the premises or the nature of the business, Alphakill provide the same high level of service from large food processing sites to the smallest takeaway. See more about the service that we provide.
To find out more about we can help your food business call Tony on 01483 235337.